Light & Airy

Wow is all that springs to mind when we look at this stunning roof conversion! Installed by Ewenny Home Improvements, this Supalite roof includes Tapco slate finish tiles and SkyVista glass panels, which bring in lots of light, giving the room a natural feel.
We love this installation so much that it won our installer of the month competition back in October.
Contemporary Meets Rustic

This incredible Supalite roof extension is high on our list of favourites as well. We love how it's paired with glass panels, bringing a unique, modern feel to the property – and just look at how much extra living space this customer has gained!
Completed by our installers at Tudor Design Windows, Doors, Conservatory & Roofline Installations in Peterborough back in January.
Poolside Perfection

Yet another show stopper installed by Guernsey Trade Windows! The installation here is seamless and makes the conservatory look as though belongs on the house.
The solid tiled roof and floor-length windows provide a dreamy living space with a fantastic view of the customer's garden – these photo's give us serious garden envy!
OK if you are one of the luck people in Scotland to have your very own pool this system from JDB
Fabulous Farmhouse
Exquisite from the outside and the inside! This extension features our SkyVista – a combination of our tiled roof system and glass panels. Another excellent install that adds a contemporary look to this new living space, allowing the homeowner to make the most of the view from their back garden.
Do you live on a farm or stable the this is something that will make your home look even better. JDB All Trades offer the farm house look and we love it. Its smart/ quirky and simple. JDB All Trades Edinburgh
Shabby to Sleek

We LOVE before and after transformations, just look at the difference a Supalite roof can make! This installation completely revolutionises the homeowner's conservatory, to the point where the property is almost unrecognisable.
This installation shows that no matter the shape, size or style of your conservatory, a SupaLite replacement roof will look like it's always been a part of your home!

Another great install image from our installers at Stonebarrow Home Improvements, based in Dorset. Our extra light tiles match the existing roof perfectly, making it look like it has always been there.
In the before photo, we see a conservatory used only for extra storage, and after a fully functional thermal efficient, year-round living space – amazing!
JDB use the word transform for a reason as with the pictures above you can see how much of a transformation we can make to a property.
It's not all about the exterior, these SupaLite roofs shine from the inside!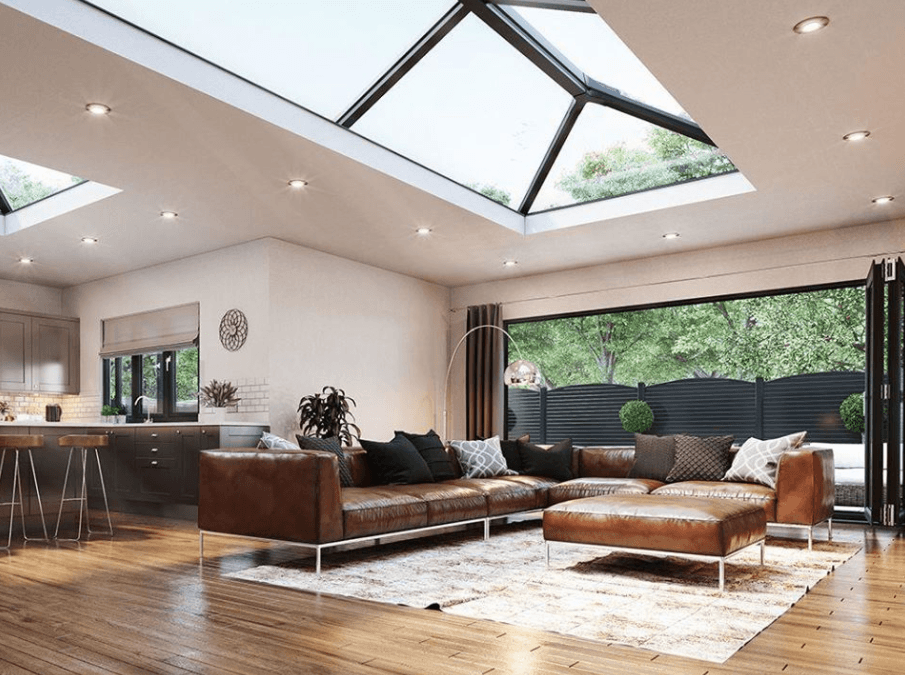 Our Sky Elevate lantern brightens up this contemporary living space! It expands the room and excites the senses with slim sightlines & sleek roof lantern bars.
Perfect for new builds, our flat roof orangeries combine the light and views of a traditional conservatory with the walls and ceiling of an extension. Imagine kicking back on the sofa watching the clouds go by while sitting in your warm, cosy room.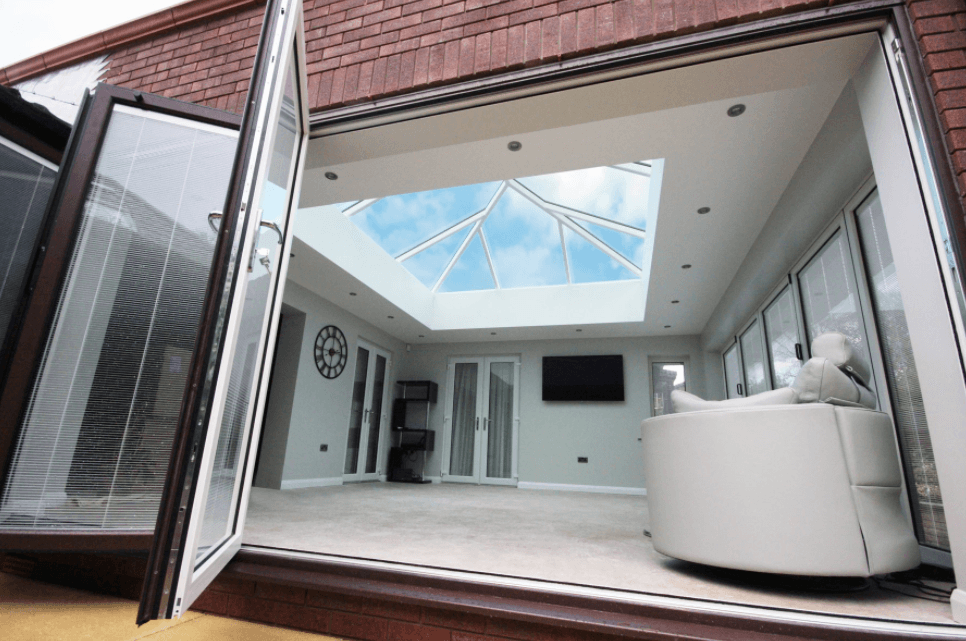 If these beautiful installations have inspired you to transform your conservatory into a stunning, thermally efficient space that feels like a true extension of your home, visit our website to choose the Supalite roof that best suits you!
JDB JOINERY
JDB ALL TRADES